It has been noted that the film's publicists are in a difficult position when it comes to marketing Kenneth Branagh's second outing as famed detective Hercule Poirot, Death on the Nile. Since filming wrapped on the pre-pandemic production, no less than four of the main actors have suffered dramatic damage to their reputations: Gal Gadot (controversial pro-Israel comments), Armie Hammer (rape allegations), Letitia Wright (anti -vaxxer), and Russell Brand (anti-vaxxer). In terms of what actually appears on screen, however, public missteps are irrelevant. Death on the Nile is a well-crafted mystery/thriller and all four cast members do a believable job.
Poirot and Miss Marple are Agatha Christie's best-known characters. She first wrote about Poirot in 1920 and continued to recount his detective adventures for over half a century. Poirot's best-known tales were written in the 1930s and 1940s. Death on the Nile, which many critics have cited as Christie's best novel, hit bookstores in 1937, the year the film is set. Kenneth Branagh chose to film Murder on the Orient Express
first since it was the most recognizable title but Death on the Nile is a meatier meal for both Christie fans and those who don't know who she is.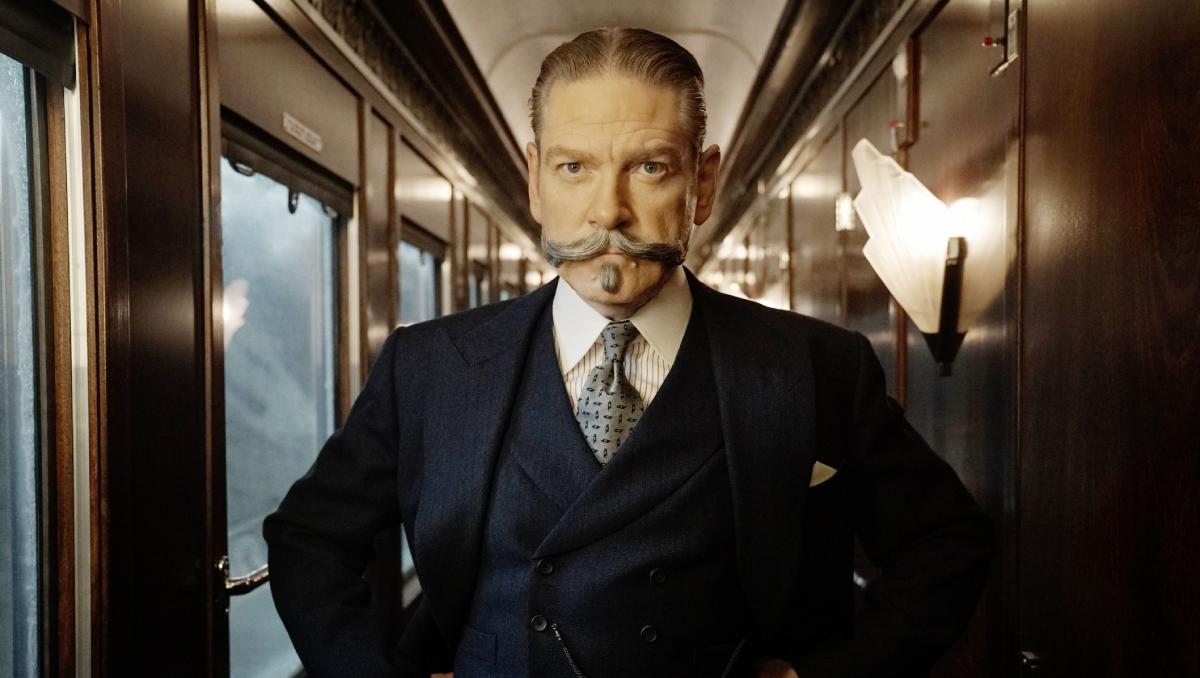 Michael Green's adaptation closely follows the broad source material but takes a number of liberties with the details. Various characters were eliminated or combined, and several new ones were created from whole cloth. The biggest participants in central crime – Linnet Doyle (Gal Gadot), Simon Doyle (Armie Hammer) and Jacqueline de Bellefort (Emma Mackey) – are consistent with how Christie wrote them. A significant change was the character expansion of Poirot (Branagh). Christie did not always have the kindest opinion of his detective protagonist, at one point calling him "insufferable" and on another occasion venting on him as a "loathsome, pompous, annoying, self-absorbed little creep". (Much like an assessment directed at him by a character in this film.) The film attempts, with some success, to humanize him, creating a prologue, an epilogue and several passages of dialogue that deal with his loneliness and his possible regrets. The character of Bouc (Tom Bateman) gives her a male friend and Salome Otterbourne (Sophie Okonedo) provides a sort of love interest.
Death on the Nile takes place mainly on board the Karnak, a steamer circling the Nile on the honeymoon cruise of wealthy socialite Linnet Doyle and her new husband, Simon. Also on board, along with a variety of possible suspects and/or victims, is Simon's ex-fiancée, Jacqueline de Bellefort, who carries a .22 and talks openly about using it. Linnet and Simon try to hire Poirot to dissuade Jacqueline from following them, but he retorts that unless she does something illegal (which she hasn't) he is powerless to act against it. she. As the cruise continues, it becomes apparent that someone wants Linnet dead, but it is uncertain whether that person is Jacqueline or if any of the other nine passengers are hiding a motive. It's up to Poirot to make the decision before the body count starts to mount.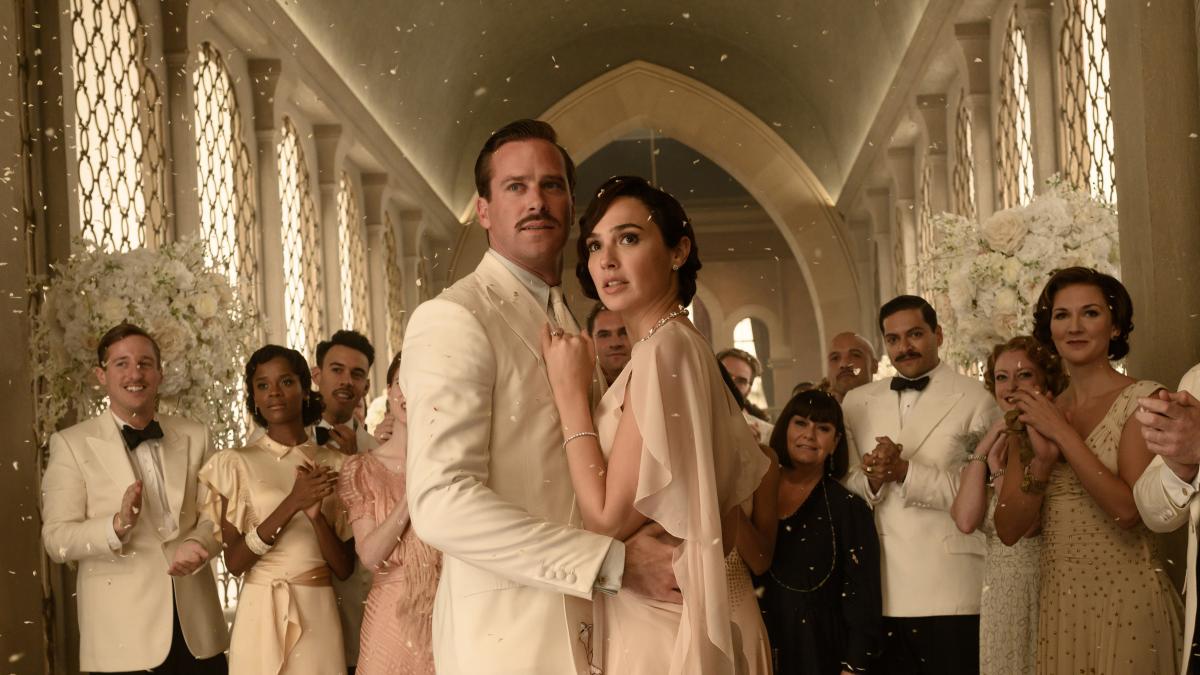 For a moment, Death on the Nile struggling to find its place. The first 45 minutes are a bit laborious as a dozen characters are introduced, potential victims are assembled, and various entanglements come to light. On top of that, the script tries to make Poirot more than the detached investigator who ends up solving the crime. Things start to click, however, with Linnet's first assassination attempt. After that, the tone shifts from a Depression-era melodrama to a more traditional Christie thriller? Even considering the constraints represented by the Law of Conservation of Character (which holds that the murderer(s) must be among the significant actors), the ending works.
As was the case with Murder on the Orient Express, the visuals are striking. Working with cinematographer Haris Zambarloukos (who also filmed Orient-Express) and again using a 65mm camera, Branagh paints a canvas to impress David Lean, with long lingering gazes of the ship in the Nile and breathtaking shots of the rock-cut temples of 'Abu Simbel. There are also plenty of uninterrupted takes, including one in a WWI trench (during the prologue) reminiscent of Sam Mendes. 1917. Patrick Doyle contributes a slightly bombastic (as is typical of him) score that mostly complements the visuals.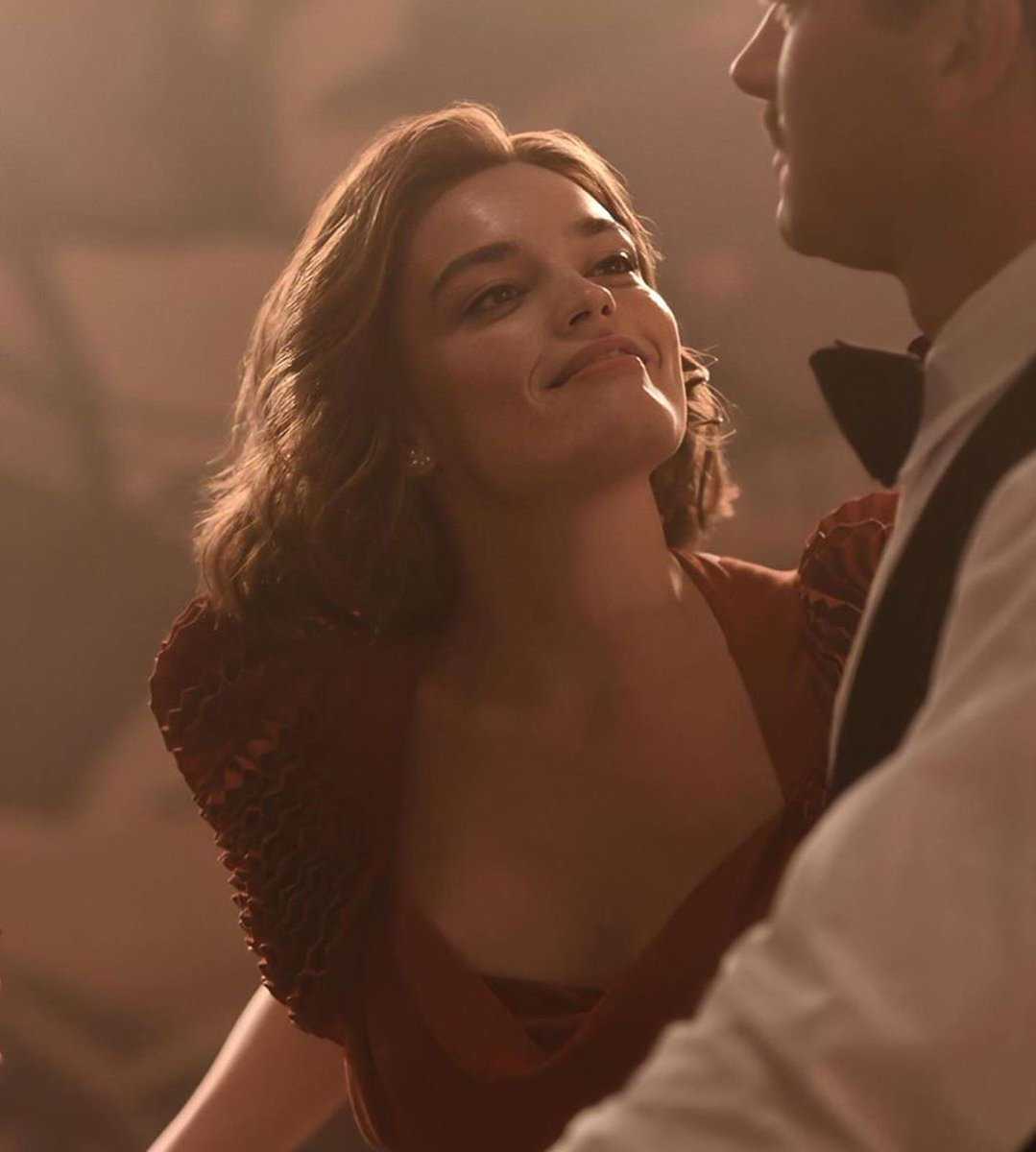 With an outing as Poirot behind him, Branagh seems more comfortable in the role this time around. Whether this is his last turn as a detective or if the filmmaker has in mind to try another adaptation of Christie remains to be seen. While he'll never eclipse David Suchet as the definitive Poirot, he's at least as good as Peter Ustinov and another adventure or two could see him leave a deep and lasting mark as a detective.
As for this film, Branagh is strong in the center and Poirot is more involved than in the text. Diehard Christie purists may be disappointed with some of the changes but, overall, Death on the Nile
is faithful enough to tell the story and different enough to better address today's diversity concerns than the original text. polars? are generally poorly suited to the two-hour limitations of a theatrical film, but this is one of the best.
---
Death on the Nile (USA/UK, 2022)
Director: Kenneth Branagh

With: Kenneth Branagh, Dawn French, Jennifer Saunders, Ali Fazal, Rose Leslie, Sophie Okonedo, Letitia Wright, Annette Bening, Emma Mackey, Tom Bateman, Armie Hammer, Gal Gadot, Russell Brand
Screenplay: Michael Green, based on the novel by Agatha Christie

Director of photography: Haris Zambarloukos

Music: Patrick Doyle

US Distributor: 20th Century Studios
---