After three years, Kamal Haasan is back in full force with Vikram. He collaborated with Lokesh Kanagaraj of Kaithi and Master Fame. In the cast, there are other big names like Vijay Sethupathi and Fahad Faasil who will play key roles.
Shivani Narayan, Narain, Arjun Das, Harish Uthaman, Kalidas Jayaram, Shanvi Srivastava, Aruldoss and many more in the cast. The film has music by Anirudh Ravichander. A few songs, including Kamal Haasan's "Pathala Pathala" number, struck a chord with listeners.
The film has editing by Philomin Raj and cinematography by Girish Ganghadharan.
Vikram's story:
It's a high-octane action flick where a special investigator is assigned a serial murder case. As the investigation progresses, he discovers that the case is not what it seems and that going down this path will only end in a war between everyone involved.
Kamal Haasan will be seen as AK Vikram, a government agent commander, Fahadh Faasil as police officer Amar, and Vijay Sethupathi as Santhanam, an evil mobster with a gold tooth.
Vikram is tasked with saving the life of a high government official who has been kidnapped by two siblings, one of whom is a gangster and the other a politician. Will he succeed in his mission and if so, how he accomplishes it forms the heart of the story.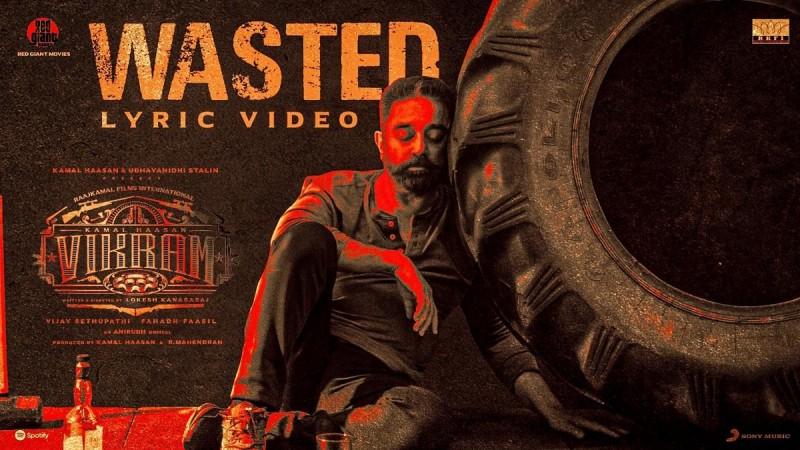 Infatuation:
The film generated a lot of hype. Not only in Tamil, the film is released in Telugu, Malayalam, Kannada and Hindi. There is therefore great expectation from moviegoers across the country and mainly in southern India. Will the film live up to expectations? Check out what netizens are saying about the Kamal Haasan star:
Umair Sandhou: "'Vikram' is one of the finest action thrillers ever made in Kollywood. What a unique high tension action saga. A gripping story from start to finish. #kamalhaasan, #fahadhfaasil, #vijaysethupathi gave performances They all stole the show Climax is the ISP of cinema. A surprise HIT on the way."
Ramesh Bala: #Vikram [4.5/5] : The wait is worth it for #Aandavar fans..
It's time to celebrate the legend once again!
Ticketing numbers..
The impact of @Suriya_offl's special appearance is amazing..
Suriya fans couldn't have asked for more.
Waiting for the next part of #Vikram where he will reign..
#Kaithi surprise is here.. #Dilli Find out what it is..
@Dir_Lokesh lived up to the hype..
An unconventional screen game in the first half..
A perfect tribute to fan boy #Ulagayagan..
Action and Mystery..
The way he gave space to all the stars..
He delivered a big WINNER!
TO WATCH!
@anirudhofficial- His best work.. BGM, the way he used mass songs in key moments..
Ani – The man with the Midas touch..
Excellent camera work by Girish..
Arts, publishing
#FahadhFaasil has the best role after #Ulaganayagan He is almost the hero.. He leads 1st half.. Kamal leads 2nd half..
The mass of #Fafa.. It will be celebrated everywhere..
@VijaySethuOffl Totally different acting style.. He holds his own.. Tharam..
A return trip
@Dir_Lokesh sambhavam..
#Ulaganayagan @ikamalhaasan Verithanam from interval block to climax..
The Lion is back in force!
@Suriya_offl Totally unexpected characterization.. Vera Maari.. Vera Maari..
Prashanth Rangaswamy: #Vikram Interval – Last time I heard this roar for an interval block was for Baahubali2.
The scene, the acceleration – they etched every microsecond of the script.
#Vikram interval – Transition from Tamil cinema to quality international cinema. true tribute to
@ikamalhaasan sir. Celebrations here.
Siddarth Srinivas: #Vikram: Special mention to
@girishganges for the interval block sequence – the camera moves like spreading butter on a slice of bread. Wow!
#Vikram: Good things aside, the film has a bit of a dry air in between, which comes through due to the 3 hour runtime and lack of strong emotions. There is a lot of excitement surrounding the film universe, which is the main reason why it will attract and excite audiences in theaters!
#Vikram's most exciting moment didn't feature any big stars, it just came out of nowhere and surprised us all
The man
@anirudhofficial never fails to deliver – a trippy, innovative score that makes the film as exciting as it is. Whether it's the mystery games, the action, or even that super innovative brothel theme, Ani ignites the proceedings!
The best part of the movie is saved for last –
@Suriya_offl's extraordinary cameo is a huge energy bomb and it comes with its ultimate loot, badness and unique style. I can't wait to see what
@Dir_Lokesh does next with this franchise, mostly with Suriya
Fahadh Faasil turned out to be the casting choice for me – on the money from scene one with his looks, expressions and dialogue. A huge boost for the movie as a whole, unlike what I felt with VJS.
Ulaganayagan
@ikamalhaasan is back in style, just the way we want to see it. The low screen space for him in the first half turns around and fires full force in the second half. Great to see him in such a spellbinding form
Verithanam. A smartly put together action thriller that delivers highs at regular intervals and ends with an absolute firecracker.
@Dir_Lokesh has pulled off a phenomenon, an entertaining and engaging franchise booster that is going to give more gold. Don't miss it!
Range: Intriguing. Fahadh Faasil dominates the roost in this long but interesting first half. The suspense is very well held and the tempo rises at a steady pace and culminates at the point of interval
@anirudhofficial on fire as usual!
Rajasekar: #Vikram – Strongly the confrontation between
@ikamalhaasan and @Suriya_offl (what a fiery look for him in the movie) in #Vikram3. Her cameo for a few minutes gives this biggie more of a high. Miss this one in theaters at your own risk
#Vikram – FaFa gets the most screen time out of all the actors, his characterization is one of the best in the movie. Large of
@ikamalhaasan to accept a film that has detailed characterizations and screen time for
@VijaySethuOffl & Fafa!
@Dir_Lokesh fan boy Sambhavam for KH in 2nd half
#Vikram – Fire Fire Fire . The best cinematic experience I've had in recent times, an action-packed second half worth watching multiple times!
@ikamalhaasan, Fafa, @VijaySethuOffl
& @Suriya_offl
– what a pleasure to see all these powerful performers in one film
@Dir_Lokesh #Vikram is our very own DC action movie,
@Dir_Lokesh also subtly pays homage to #TDKR. Loving how Lokesh brings a superhero angle with a unique power to
@VijaySethuOffl in #Master and now #Vikram!
@anirudhofficial is a magician
#Vikram – What an interval shot! Verithanam Elevation for Ulaganayagan
@ikamalhaasan. He handled the multistar film with ease! Great characterizations for
@VijaySethuOffl and #FahadhFaasil! In the Tarantino and Martin Scorsese area!
He == @Dir_Lokesh, waiting for the second half as the intermission rise is the best moment in the movie so far #Vikram
Kaushik LM: One-word review: #Vikram BLOCKBUSTER 2nd half of theatrical entertainment!
#Vikram: Cool little roles for
@SGayathrie (pleasant surprise),
@itsNarain of the world #Kaithi and good old veteran Santhanabharathi
The little boy and his feeling with KH is a lovely presence throughout the film.
Will repeat the movie soon and experience his world even closer
#Vikram – #MakkalSelvan
@VijaySethuOffl's beefy looks, body language, walking style and mannerisms – great. But his unique dialogue delivery for this character is unclear; it seemed too rushed.
His intro sequence – attagasam
The beauty of
@Suriya_offl
The explosive introduction of in the climax of #Vikram is that if
@Dir_Lokesh does #Kaithi2 or #Vikram3, #Suriya will be there as a fearsome antagonist
MASTERSTROKE by #Lokesh with this cameo
Udhay: #Vikram superthx to ulaganayakan @ikamalhaasan sir @Dir_Lokesh @VijaySethuOffl @anirudhofficial
#Fahad @turmericmediaTM and the whole team for this cinematic experience! Blockbuster guaranteed!
Sivakarthikeyan:#Vikram
The release of Mr. @ikamalhaasan after 4 years! This is going to be another feather in his hat Best wishes to
@Dir_Lokesh @anirudhofficial @VijaySethuOffl #FahadhFaasil and the whole team for a huge success ❤️